11 April 2016
Fuori Salone 2016: Made a Mano + Futuro Luce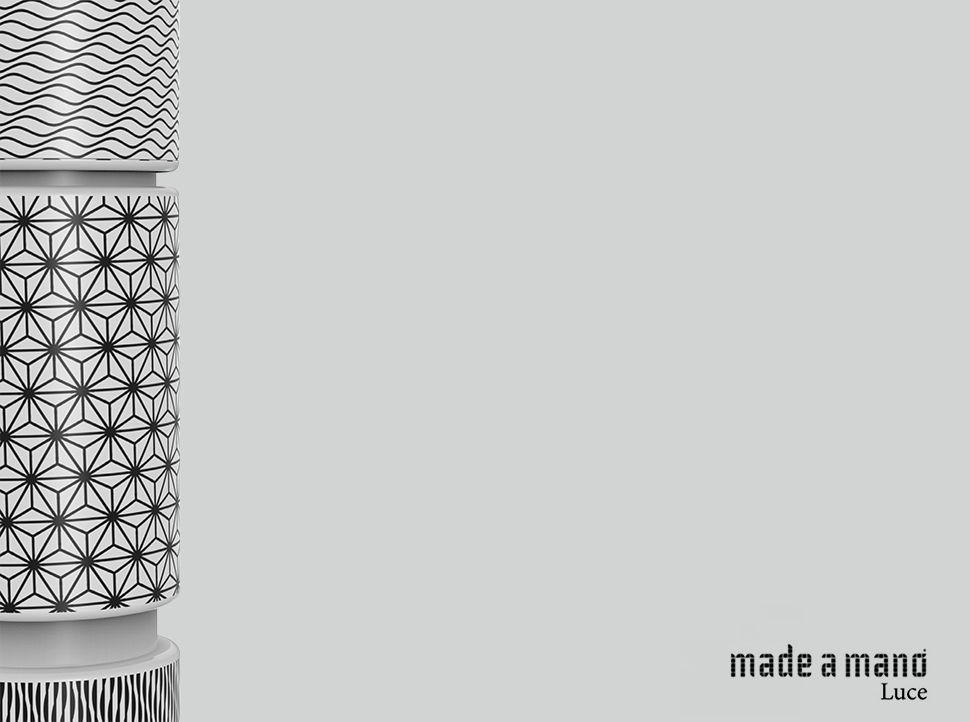 On the occasion of Fuorisalone 2016 Made a Mano is presenting at the concept store Agape12 its special collection, created in collaboration with Futuro Luce for the project Made a Mano Luce.
Made a Mano is a company based in Caltagirone (Sicily) specialized in the artisanal production of pottery and artefacts in lava stone decorated free hand with ancient techniques. In addition to the sophistication of its products Made a Mano has distinguished itself for the continuous search of shapes and forms, which finds its highest expression in the collaboration with international designers.
Fuori Salone is certainly the most significant event related to the design to present the Made a Mano Luce collection, where ancient arts, architecture and lighting melt together giving birth to unique pieces. This project, which involves Futuro Luce came to life thanks to the collaboration between the architect Marco Merendi and Rosario Parrinello, founder of Made a Mano and comes from the desire to integrate lava stones and ceramics with architecture and the latest generation of LED lights. The outcomes are design pieces, completely handmade which characterize and enhance any environment.
The exhibition is taking place from 12 to 17 April from 10AM to 21PM at Agape 12, via Statuto 12, Milano (near the underground stop MOSCOVA)