16 April 2018
Futuro Luce at Milano Design Week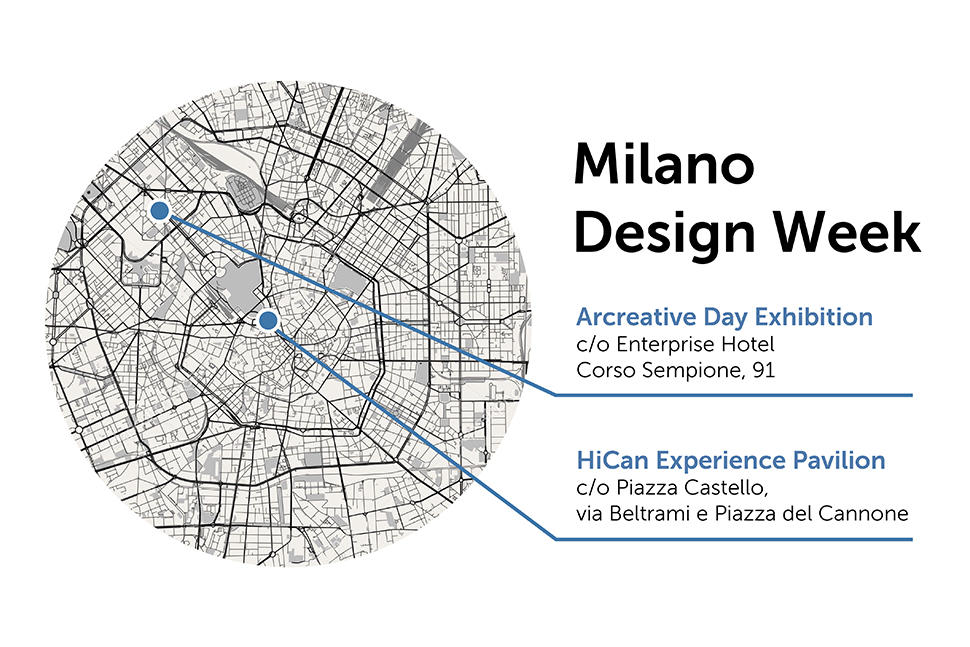 The Milano Design Week is about to start: from 17th to 22nd April, hundreds of events will animate the city during the Salone del Mobile, the most awaited event of the year for the international public of architecture, design and art lovers.
Craftsmanship and technology: the two concepts addressed by Futuro Luce, partecipating this year in the Milano Design Week as technical sponsor of two events organized by extraordinary partners. Here you can find our agenda of unmissable events.
In the the prestigious Enterprise Hotel (Corso Sempione, 91 - Milan) the lighting objects handcrafted by architects and POLI.design teachers who partecipated in the 2018 edition of Arcreative Day are exhibited throughout the duration of the Milaon Design Week:
Alberto Zanetta, Francesco Murano, Marco Donati - Storage Associati, Angelo Jelmini – AAAHHHAAA Studio, Maurizio Lai – Studio Lai, Nisi Magnoni – NM Architects, Stefano Rigoni and Giampietro Sacchi - PRR, Alessandro Lovati and Claudia Cella, Elisa Pascotto – Unreal Architects, Anonym Design.
The second event featuring Futuro Luce products takes place in a central location of absolute relevance, Piazza Castello, in front of Castello Sforzesco. HiCan Experience Pavilion (Via Beltrami, 1 – Milano), part of Inhabits Milano Design City, will introduce the smart bed HiCan of the italian start up Hi-Interiors, the sleep coach that brings together aesthetics, functionality and home automation in a single product and enhances the potential and importance of modern technologies to improve people's quality of life.
It will be possibile to book an exclusive experience, to see HiCan up close and find out more about the world of Hi-Interiors. Light shows, sounds and colours will be generated by the smart bed and the scenography that will surrounds it, starting from the pavilion, a cocoon with futuristic and enveloping shapes.